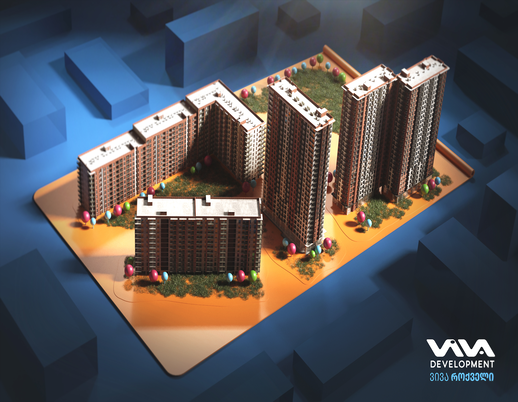 About Us
Viva Development is a member of the Viva Group, which has been operating in the market since 2009.
Experienced management of the company ensures the creation of high quality products that are as close as possible to the customers requirements.
Our projects are distinguished by diversity, innovative approaches, sophisticated architecture and most important with quality, this is why customers choose Viva Development.
Viva Development creates comfortable living conditions in Tbilisi and our team uses modern approaches to develop new ideas.
The main key of our success along with quality materials and innovative technologies is our team involved in the various stages of product development.In addition, experts regularly monitor the selection process of quality construction materials, the progress of construction and the creation of infrastructure in accordance with European standards, which always leads to the progress and completion of projects according to the plan.
Nowadays, Viva Development has one ongoing project "Viva Digomi" which unites about 100 houses.